The restored exhibition pavilion was open in a ribbon-cutting ceremony during the University Garden party in September 2007. Find out more about the restoration process and our plans for this beautiful building.

MORE...

The 19-century artist is considered to be one of the greatest of Croatian watercolourists. The best and most famous of her works were painted by the ponds in our Garden.

MORE...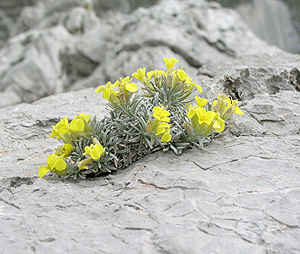 The Velebit degenia (Degenia velebitica) is the most famous Croatian endemic plant species, growing wild only in several localities on the Velebit mountain.
It is popular as a rock-garden plant all over the world, and is will be available in the Garden through our Ex situ conservation program.